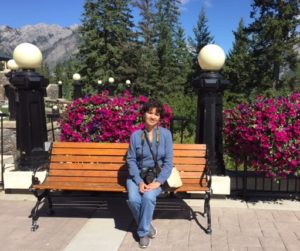 Maria Louisa Dominguez was born in El Centro, raised in Calexico, and graduated from Imperial Valley College with an Associate Degree in Business. Maria is an accomplished oils, watercolor and pastel artist as well as a photographer. After retiring from her professional career in 2002, she moved to San Diego.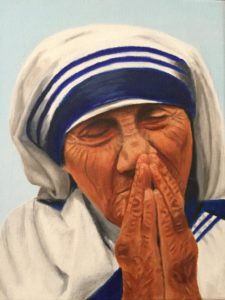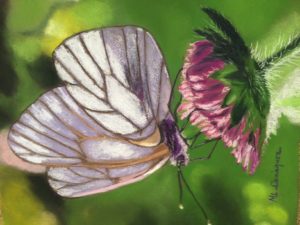 Maria says, "It wasn't until then that I discovered my attraction to painting and photography, and began experimenting with my abilities.  I took several photography classes at Grossmont College, and many watercolor, pastel and oil classes.  Since 2002, I have traveled to many countries throughout the world, including Italy, Greece, Spain, France, Canada, Australia, New Zealand, South America and Asia.  Many of my subjects for painting and photography are taken from these locations."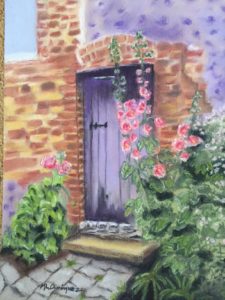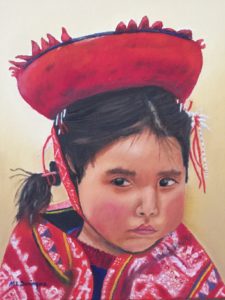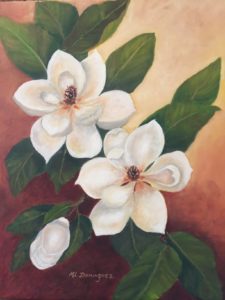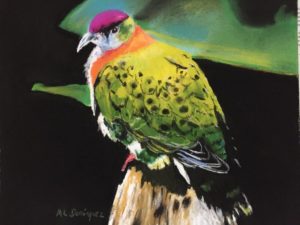 We are pleased that Maria Louisa Dominguez annually shares with us her talent and lovely works of art.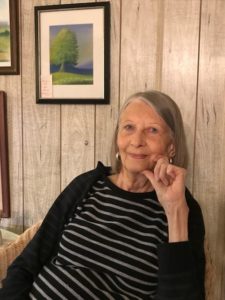 Since 2013, Barbara Stewart has served the San Carlos Branch Library and SCFOL as our Art Chairperson, scheduling the monthly art shows, and assisting the artists in designing their displays and setting up their third Saturday of the month Art Receptions in the Winer Family Community Room & Art Gallery. We are indebted to her for her many contributions to our Branch and thank her for sharing her love of art and design with us.
Stewart began her interest in design early by designing paper doll clothes. In middle school, she corresponded with Oscar winning costume designer Edith Head, and sewed original designs for her own wardrobe. In college, Barbara was advised that being an Art Major would not guarantee a job as easily as being an Elementary school teacher, so she switched to an Education Major with an Art Minor, and set aside her designer dreams to become an Elementary school teacher.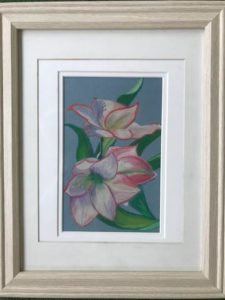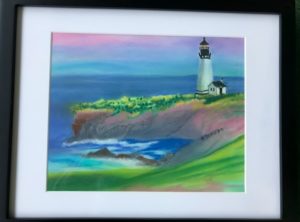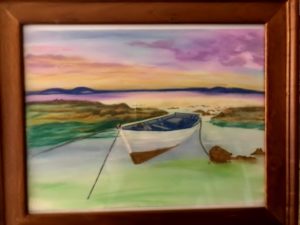 Stewart's students were exposed to ART in every subject. They made butcher paper/tempera paint maps in Geography/History class and paper mache puppets for an original play for English language studies. Her very successful program was presented on the inner schools' TV.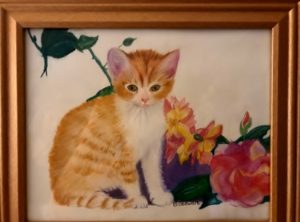 Barbara tells us that. "While raising my two children, I worked part time at various boutiques, coordinating and commentating fashion shows for clubs and organizations. I later worked for Allergan Pharmaceuticals as 1 of 3 highly trained specialists for contact lens solutions answering the 800 phone number on the products sold throughout the world. Responsibilities for the care of my invalid mother brought me to San Diego. Here I was able to take various Art classes and found that Pastels were my fit to continue creating." Click on April Artists  and Arts Alive Flower