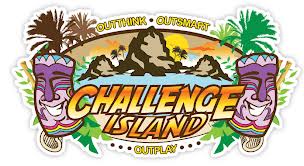 Challenge Island encourages creativity, critical thinking, and social skills while instilling a love of engineering.  Ages 8-12.  Registration required.  Call 619-527-3430 to sign up for any of the following sessions:
Wednesday,  January 31, 4:00-5:15: Slower Coaster 
Kids will create a roller coaster for a marble that moves slowly on a track. They will figure out during their test run how to slow down their coaster, applying the concepts of friction, slope, and zigzag.
Wednesday, February 28, 4:00-5:15: Catapult Cove
Kids will build a catapult that can fling a soft object across the room and hit a target. They will become familiar with the concepts of stored energy and elasticity as they work to improve their catapults.