We are please to once again show the beautiful photography of our neighbor, Roger Scott.  In December, celebrate Balboa Park with Roger Scott's photographs featuring unique events.  The images capture the beauty of our renowned park, and the diversity of the people who enjoy it.  From gorgeous architecture, lovely gardens, and sparkling fountains to expressive faces, the photos celebrate some of the best features of America's Finest City.
Roger's first camera was a college graduation gift way back in 1958.  He's been taking photos ever since.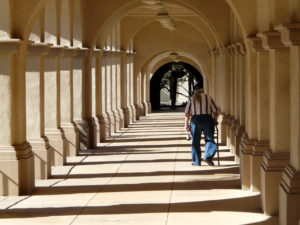 His camera has been a companion during travels throughout North America and on trips to Norway, Finland, England and France.  The photos were taken with several digital cameras.  His current camera is a Panasonic FZ 200. Click on December Artist.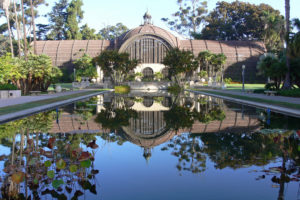 Previous library exhibits have featured his photos of San Diego seaside and Western National Parks including Denali and Kenai Fjords in Alaska.  His favorite local sites for photography include birds at Santee Lakes, surfing and volleyball at Mission Beach, and hummingbirds on his patio.  His photos have been published in local tour guide magazines and college text books.  More than 100 of Roger's favorite photos can be viewed on your computer at https://roger.smugmug.com/
In 1968, after receiving his PhD from the University of Michigan, Roger and his wife Ellen moved to Huntington Beach in Orange County.  In 1983 they moved to Tierrasanta where they currently live.