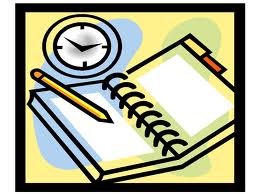 Monthly, the San Carlos Branch Library sets aside the following days and times for FREE  "JUST FOR FUN" adult activities, but please check the library's  monthly calendar for possible day/time changes or activity cancellations. All activities take place in the Winer Family Community Room & Art Gallery.
1st, 2nd, 3rd, & 5th Mondays:  

 

Craft Circle from 1:00 to 5:00–come for an hour or stay for four. Crafts range from knitting to jewelry making. The Craft Circle meets every week during the summer months.

Tuesdays:

 Mind/Body Fitness for Older Adults from 2:30 to 3:30. This class is limited to 25 participants and patrons are admitted on a first come basis.  Includes Chair Yoga exercises. FREE

Thursdays:

e-Reader Clinic (walk in) from 10:00 to 11:00.
2nd Thursdays: San Carlos Branch Library's Book Club from 12:30-2:00.  New members are always welcome.

3rd Fridays:

OASIS or other Speakers from 2:00-3:00. FREE

4th Fridays:

Authors or other Speakers from 2:00 to 3:00. FREE

2nd thru 5th

Saturdays:

Meditation from 9:30 to 10:30. New members are always welcome.

3rd Saturdays:

 The public is invited to an Artist Reception for the artist(s) of the current month's art display from noon-2:00 pm.  Refreshments are served.  A percentage of the proceeds from purchased art pieces help in the support of the above programs.