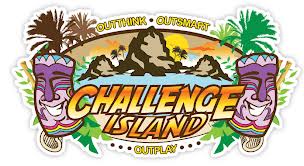 Challenge Island encourages creativity, critical thinking, and social skills while instilling a love of engineering.  Ages 8-12.  Registration required.  Call 619-527-3430 to sign up for any of the following sessions:
Wednesday, Oct 25, 4-5:15 pm:  Great White Bridges
Kids will learn how triangles are powerful not only in man-made buildings like bridges, but also in nature – such as in a shark's mouth!  They will then build a truss bridge out of gumdrops and toothpicks, and test the strength of their bridge.
Wednesday, Nov 29, 4-5:15 pm:  Blow Cart Beach
Kids will learn how the size and shape of a shark's tail makes it a fast swimmer.  They will then design a wind-powered car, and race their creation around a track with a few puffs.