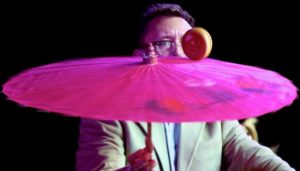 Michael Rayner's Super Funny Variety Show.  Wednesday, June 28: 2:30-3:15pm
With his one-of-a-kind tricks and stunts, Michael Rayner puts on a hilarious show fit for the entire family!  His most requested tricks include: balancing a wheelbarrow on his chin, spinning a cheeseburger on a parasol, and juggling various surprising objects.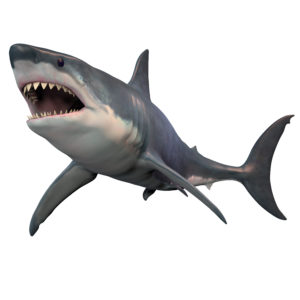 Sharks:  Myths vs. Reality. Wednesday, July 5, 2:30-3:15pm
Sharks are often referred to as the villains of the oceans, but what role do they really fill?  Learn the truth behind several common shark myths from local shark scientists!  Plus, get a close-up look at some preserved local species.  Presented by World Below the Waves.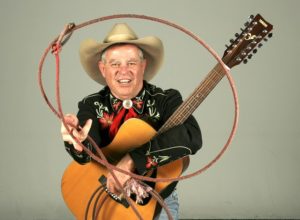 Cowboy Ken: Western Stories & Trick Roping. Wednesday, July 12, 2:30-3:15pm
With lively tall tales, old cowboy songs, historical facts, and lots of audience participation, Cowboy Ken brings the iconic image of the American cowboy to life!  Plus, see the Old West art of trick roping up-close.  You may even get a chance to try a roping trick yourself!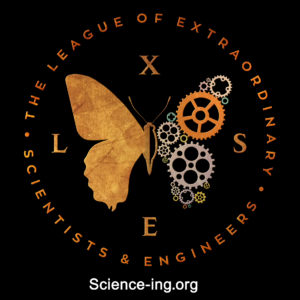 The League of Extraordinary Scientists.  Wednesday, July 19, 2:30-3:15pm
Learn all about life cycles in this hands-on program!  Did you know that every living thing has a life cycle?  See tadpoles, frogs, beetles, butterflies, and mantis up close, and find out how we are all connected.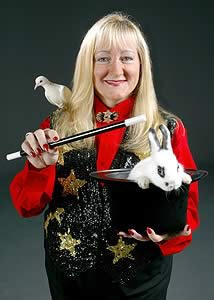 Fantasy in Magic.  Wednesday, July 26, 2:30-3:15pm
Prepare to be dazzled by Sandee, the Magician!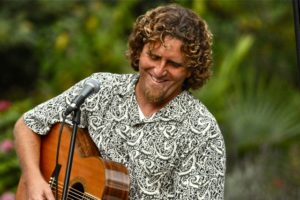 Hullabaloo Concert,  Wednesday, August 2, 2:30-3:00pm
Come listen to quality music the whole family can enjoy!  You'll hear traces of twang, funk, rock, folk and blues in Hullabaloo's songs.  Kids will be inspired to laugh, think, sing, dance, clap and stomp their feet.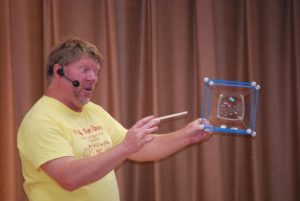 Bubble-ology 101:  The Science of Bubbles.  Wednesday, August 9, 2:30-3:15pm
Discover a world of bubbles you never knew existed! You will be amazed by the magic and science of bubbles, and you may even get put inside one.
Wild Wonders.  Wednesday, August 16, 2:30-3:15pm
Explore the wonderful wild mysteries of the animal world through disruptive coloration, camouflage, and more!  Meet exotic animals such as the rock hyrax and binturong while learning about the importance of nature's designers.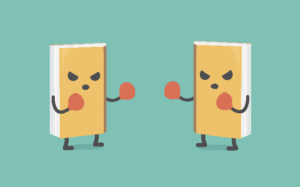 Battle of the Book Characters
Harry Potter defeated Voldemort, but he never had to face Captain Underpants.  Or Junie B. Jones, for that matter.  See what happens when your favorite book characters face off!   Here's how it works:  Through a series of votes, we will narrow a list of sixteen book characters to one grand champion.  Visit the library throughout the summer to check out books featuring these popular characters, and then vote for your favorite!
Summer's Recurring Events:
Tuesdays @ 4:00: Children's Yoga + Stories
Wednesdays @ 2:30: SRP Special Events (After School Special resumes August 23)
Thursdays @ 4:00: Process Art (except July 6) ages 3-8
Fridays @ 10:00: Storytime for Toddlers & Preschoolers
2nd & 4th Tuesdays @ 5:00: Learn to Play Chess (except July 11)
2nd & 4th Saturdays @ 11:00:Canta y Baila Conmigo (starts July 8)