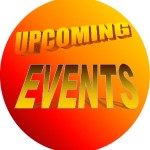 If you haven't been receiving e-mail reminders about upcoming events such as our monthly Used Book Sale or Speaker dates, it's because we don't have your correct e-mail address.Have you changed yours recently?
You may sign up in person at the San Carlos Branch or on-line. On the right hand side of this page under the blue area, type in your email address and you'll be added to our SCFOL Newsletter and Reminders groups.  Please tell us if you are already an SCFOL member.
You may also join SCFOL on line.  Just click on the MEMBERSHIP APPLICATION IN THE BLUE BOX on the right side of this page.  Hope to see you soon at one of our many SCFOL sponsored activities.