Did you know that Wonder Woman is 75 years old this year? COMICS, A literary form read world-wide, was first introduced to the American public in 1842. But not until 1934, with the publication of the first comic books and the 1938 introduction of Superman, did the Golden Age of Comics begin. As a youngster, Ron McFee, our Used Book Sale Manager, became hooked on comic books. He describes himself as, "A natural book worm," and says, " I loved the picture and story combinations found in comic books." He credits his immersion into the stories of superheroes and their nemeses, to his early vocabulary development, advanced reading level, and ultimate career choices.  Ron is involved with the production of San Diego's Comic-Con.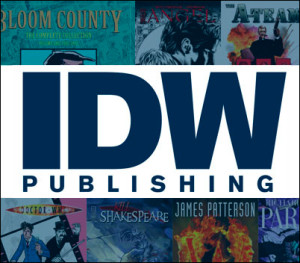 For a number of years, Ron has assisted in the distribution of thousands of comic books to participating San Diego Branch Libraries for National Free Comic Book Day. This year, our Managing Librarian, David Ege, also a comic book genre enthusiast, is setting up some additional Special Events on  May 6 in the library to help celebrate this literary form.
National Comic Book Day was created twenty-three years ago by a California comic book retailer and Diamond Distributors, to be celebrated annually on the first Saturday of May. Many comic book publishers annually create unique editions, just for this day. For many years, local San Diego publisher IDW has donated thousands of  Comic Book Day comics to San Diego's Branch Libraries; this year, the FREE comic books will be distributed on May 6, the same day as our Monthly Used Book Sale.  Stop by the library and pick up your free comic book and purchase a few other books by your favorite authors at the best prices in town. Also check out our Comic Book Day special events.