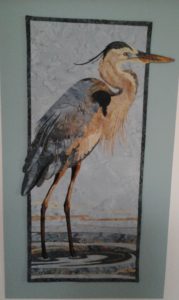 December 5-February 2, 2017: The SewMates are back. Nineteen quilters will be displaying an assortment of patterned art quilts.  Come and see their amazing  creations.  Meet the quilters on Thursday, January 12, 2-3 p.m.

February 2-March 2: "…. and now for something Completely Different"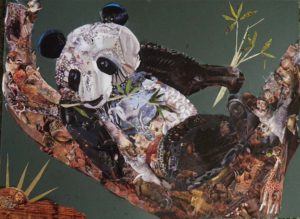 Artists Hazel Ross (Waters), Mary Harrison, and Floyd (Skip) Miller will be bringing us experimental works of art… using unusual materials or regular materials in an unusual way. It should be very interesting.  Hazel will demonstrate some of these unique techniques on Saturday, February 18, from noon-2 p.m. Enjoy!
March 7-30: Artist Stephen Smith current work focuses on Japanese brush painting (sumi-e), although he is an acrylic, pastel, and water color painter as well. His Artist Reception is March 18, noon-2 p.m.
April 5-May 4: Roz Oserin, paints in oils, watercolor and acrylics.  She will not be available to have an artist reception, so be sure to stop by the Art Gallery and vote for your favorite piece.  Visit with Roz and her husband at their La Mesa Art and Framing store where Art & Craft classes are also available.  Click on April Artist

May 9-June 1: Gage teacher,  Teresa Dalton, will be showing the works of her mother, octogenarian Rachael Retz, who is a self taught artist.  Retz learned her skills from books she checked-out at the San Carlos Branch library.  Alzheimer and Macular Degeneration have stolen the pleasure of painting from her. Her reception is scheduled for May 20 from noon to 2 p.m.  Click on May Artist

JUNE:  The library will be closed for two weeks in June to allow for the installation of a new RFID materials check-out system.
July 5-August 3: Melanie Peterson will be showing her vibrant colored abstracts, using alcohol ink on yupo paper.  Her reception will be held on July 15, noon-2 p.m.  Click on July Artist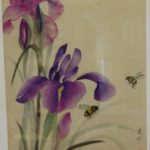 August 8-31: Luz Shepard is delighting the eye with her beautiful pastels and Sumi-e Japanese Brush paintings.  She will be joined by Christina Matchett, adding her oils and pastels for our viewing pleasure. Their reception is scheduled for August 19, noon-2 p.m.August Artists: Christina Matchett & Luz Shepard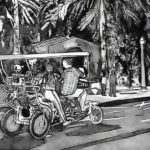 September 5-October 5: Lois Adler-Roussell will show us a selection from her extensive collection etchings; some are hand colored and soft ground. You will be amazed!  Her reception will be held on September 16, noon-2:00 p.m.

October 10-November 2: Mary Conly, transformer of sidewalks into beautiful works of art, will show her more portable paintings at our Branch.  Your eyes will be delighted with the many styles of watercolor and mixed media paintings by Conly, who admits to loving all forms of art including ceramics and sewing.   Her Artist Reception is scheduled for October 21, noon-2 p.m.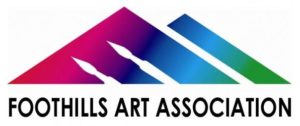 November 8-30: The Foothills Art Association will show their faithful watercolor or oil renditions of some of the world's most famous paintings by The Old Masters.  Artists include Marty Armstrong, Bill Barr. Sunny Borkat, Elseimae Cleeton, Joy Farrar, Roberta Labastida, Toby Scriba, Stephen Smith and Hazel Ross-Waters who has put together this amazing show for us.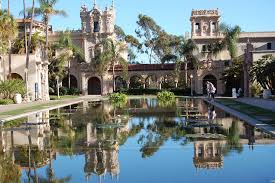 December 5-January 4: Roger Scott, photographer, will be exhibiting photos of Balboa Park and the many activities that people enjoy while visiting our world famous park–the site of the 1915 Panama-California Exposition.  In 2018, the 1200 acre Balboa Park will be celebrating its 150th Anniversary.