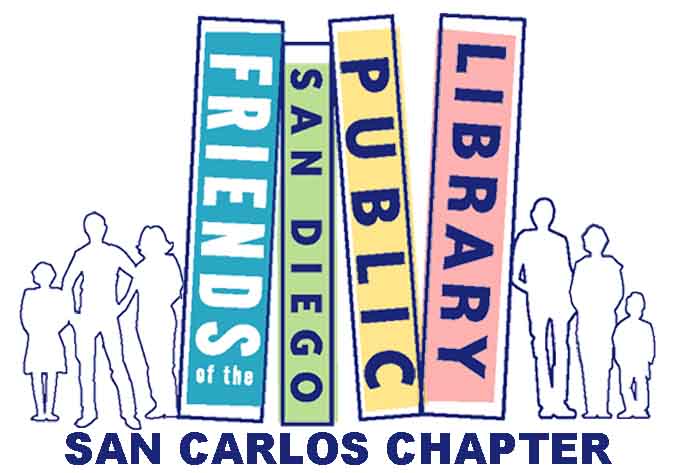 SIGN UP TODAY!  In recent years, SCFOL has donated an average of $18,000 annually to the San Carlos Branch Library.  Most of these funds were matched by the City of San Diego and used to purchase books, programs, and equipment.   All Membership funds stay with our local branch library. OUR GOAL for this 40th Anniversary year is 40 New Members each month in 2014! We're over a total of 240 members so far this year–some new, some renewals, some life members.  Keep those memberships coming.  Seniors can join for a mere $5  individuals for $10 and  families for $20.  Go to http://sancarlosfriendsofthelibrary.org/category/join-now/.  Membership envelops are also available inside the vestibule of the San Carlos Branch  Library. Remember: If you are not a life member, you must renew your SCFOL membership annually.  Numbers do count to show our community's support for a new library. Memberships, donations and monthly used book sales are our main revenue resources. MEMBERSHIP FLYER
As of July, 2014, SCFOL has 78 Life-Members.  The Friends of the San Diego Public Library has indefinitely extended the half-price Life-Membership SALE. The price was reduced last fall in honor of the opening of the new Central Library, and extended the sale due to the positive response.  Why not renew your annual membership now as a LIFE Member while the price is right—- only $250. SCFOL Life Members will be honored by having their names placed on a perpetual plaque that will be displayed in the San Carlos Branch Library.  All Membership funds stay with the local branch library.  SIGN UP TODAY!  Life members also receive a 10% discount on items purchased at the new FSDPL Central Library Gift Shop.
Leave a Reply
You must be logged in to post a comment.