About One Book One San Diego for 2014
Now in its eighth year, One Book, One San Diego is a community reading program. It is a partnership between KPBS, San Diego Public Library and the San Diego County Library. The purpose of the program is to bring together our community and encourage residents to join together in the shared experience of reading and discussing the same book. The program also encourages participation in related events, discussions of the ideas raised in the featured book, and examination of how these ideas connect with our daily lives and local communities. Funding for One Book, One San Diego is made possible by the Linden Root Dickinson Foundation, Jerome's Furniture, and Lloyd Pest Control.
Additional library partners include Carlsbad Public Library, Chula Vista Public Library, Escondido Public Library, Oceanside Public Library, the Copley Library at University of San Diego, the Love Library at San Diego State University, and the Ryan Library at Point Loma Nazarene University. The community can choose any of the 82 city, county or college library locations to check out the book.
This year, One Book On San Diego is proud to present Monstress: Stories by Lysley Tenorio. The accompanying young adult (middle school) and children's companion titles will be announced in June. These books will be the basis for this year's Writing for Literacy writing contest for San Diego's 4th, 8th & 10th Graders which was originated by SCFOL's own Jack Werner. Check back in June at http://www.sandiego.gov/public-library/news-events/onebook/index.shtml  for information on book discussions, suggested reading lists, related events, and more.
One Book One San Diego 2014: "Monstress: Stories" by Lysley Tenorio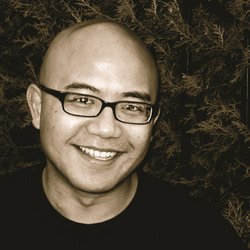 Lysley Tenorio  (Photo by Tara Runyan)
ABOUT THE BOOK
Lysley Tenorio's MONSTRESS introduces a bold new writer who explores the clash and meld of disparate cultures. In the National Magazine Award-nominated title story, a has-been movie director and his reluctant leading lady travel from Manila to Hollywood for one last chance at stardom, unaware of what they truly stand to lose. In "Felix Starro," a famous Filipino faith healer and his grandson conduct an illicit business in San Francisco, though each has his own plans for their earnings. And after the Beatles reject an invitation by Imelda Marcos for a Royal Command Performance, an aging bachelor attempts to defend her honor by recruiting his three nephews to attack the group at the Manila International Airport in "Help."
"I'm honored that Monstress has been selected for the One Book, One San Diego program, and I'm excited to discuss my book with readers from my hometown," said Lysley Tenorio. "I can't imagine growing up without the library, especially the San Diego Public Library's Mira Mesa branch, where I learned to love books and the joy that comes from browsing the shelves in search of a great read," Tenorio said.  Born in the Philippines, Lysley currently lives in San Francisco, and is an associate professor at Staint Mary's College of California. Information taken from http://lysleytenorio.com/ and http://www.kpbs.org/one-book/.
Monstress will kick off in early October with a series of headlining events featuring the author. This will be followed by over 60 community events and discussions to be held throughout the fall. An event schedule will be available by late summer.
Past Year Selections